Like many people during the global pandemic of 2020 and 2021, we were unable to travel overseas so took the opportunity to use KEN in our home country, England.
England is a beautiful country and has so much to offer, but so often the weather can be a 'dampener' on visiting places.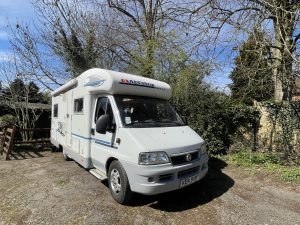 Although KEN is comfortable, it is not much fun looking out on grey wet views. So being able to work remotely (as long as I have my laptop and internet) we have been able to pick our days when the weather has looked a bit kinder.
Here are some random trips we have made in KEN in the green and pleasant land that is England.
Old Great Central steam line station, Leicestershire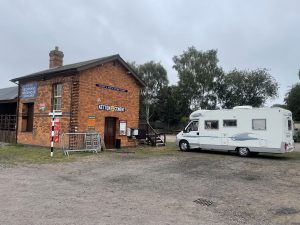 A great location for anyone looking to stay close to the village to enjoy the many bars and restaurants Quorn has to offer. For anyone with an interest in steam railway or a bygone age, this is a wonderful place to stay. A beer marquee and a cafe are on site and steam trains run on regular basis throughout the day from Loughborough to North Leicester on the old Great Central line.
See our blog for more details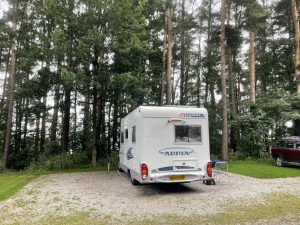 We wanted a short break away in KEN, somewhere not too far to drive and close to a good walk. Derbyshire seemed the obvious choice. We opted for staying around Carsington Water which offered an approx 8 mile trail around the water and a nice visitor centre and a couple of local villages nearby.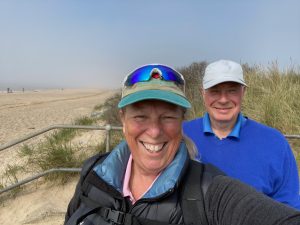 It was April and unusually for England the sun was shining and temperature was quiet warm. So we decided on a spur of the moment to keep driving (that is what we love about owning a motorhome) and head for the coast. Skeggie (Skegness) as they say in Lester (Leicester) was our destination. It was lovely to see this seaside town in pleasant weather with no wind!!!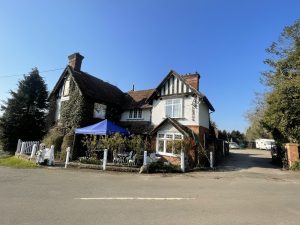 Lockdown restrictions were easing and pubs were allowed to open for tables of no more than 6 people together outside. So we arranged to meet up with our adult children in a village not too far off the beaten track from where they live 'down south'. I found a pub that would let us park KEN up overnight. The village was close to where some of our life long friends lived. Post covid lockdown we were ready for some socialising.
See our blog for more details