KEN is an Adriatik Adria Coral 650 SP motorhome built on a Fiat Ducato with a 2.8 engine.
Why name our motorhome KEN?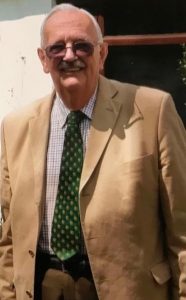 KEN has my late father's cherished number plate. Over the year's Dad's number plate was used on his various cars through many years. Dad was affectionately known when picking up our children from school as
KEN's taxis. So the family were all delighted that we have been able to keep his number plate alive.
Dad (Ken) loved travelling and took me on many wonderful trips as a child, his memory lives on as we travel in our KEN.
Below are some details about our KEN:
Technical specification:
2.8 diesel engine
Length
Width
Height
Approx 22 mpg
Internal specification:
Fixed French style bed
Bathroom with separate shower cubicle
Fridge and Freezer – larger than many UK motorhomes
Grill – smaller than many UK motorhomes which have ovens
3 burner hob
Round sink with hot and cold water
Warm air heating
Hab air conditioning
External features:
Fiamma awning
Gas BBQ point
External Light
Plenty of garage space/cubicles for storage
Storage for two gas bottles
Satellite dish
Cameras – rear view and reversing
The build quality of the Adria seems very good and has been well looked after in its life to date.
Hope this is of interest for anyone thinking of buying a motorhome or an Adria in particular
Ax