Staying in the Cock and Rabbit Inn in the wonderful quintessential English village of Great Missenden, a venue used for many TV dramas including Midsomer Murders.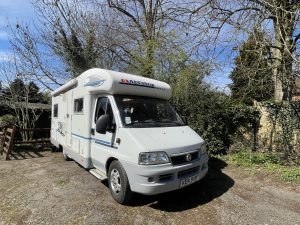 We found the pub on my go to search for sites app, which as they say is the easiest way to find motorhome stopovers and campsites. There are some lovely walks around this village and out onto the country roads.
The pub had a big garden with well spaced out tables and dogs were welcome outside. Food was excellent and the owners were really helpful. I rang ahead a couple of weeks earlier to book KEN in. There is limited space in the car park for motorhomes, so you do need to check before turning up. Being a pub car park, there are no actual facilities to use once the pub is closed. But we are self-sufficient in KEN so that is not a problem for us.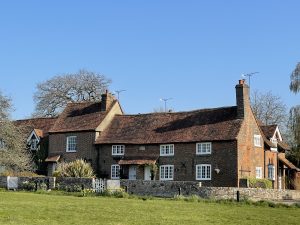 The Cock and Rabbit is good venue for a stopover, lovely food and atmosphere in the pub with very warm and friendly owners.
We will be back
Cheers for now
Ax