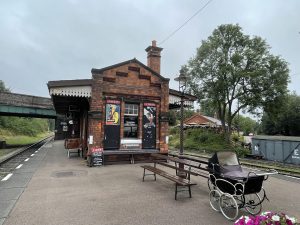 We needed an overnight spot as we were in the village of Quorn in Leicestershire for a family party.
This is a great location for anyone looking to stay close to the village to enjoy the many bars and restaurants Quorn has to offer. For anyone with an interest in steam railways or a bygone age, this is a wonderful place to stay. A beer marquee and a cafe are on site and steam trains run on a regular basis throughout the day from Loughborough to North Leicester on the old Great Central line.
Gates are locked and you are given a code to gain access out of hours. Electric hook up was available for 4 vehicles and there was plenty of parking for motorhomes on hard standing areas.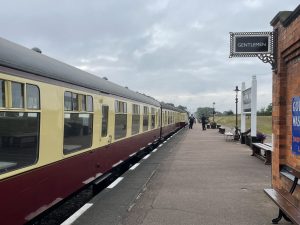 Shower and toilet facilities were available 24 hrs a day.
Before leaving, we enjoyed a lovely full English breakfast in the cafe, before walking round the site taking in the various sites including the old waiting room, booking office and signal box, and watching a couple of steam trains stopping at the station.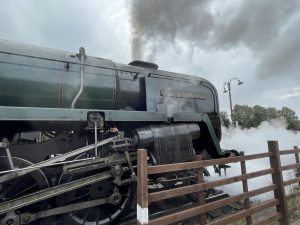 The station offers a step back in time with all the various features around the site including a 'dig for Britain' allotment. If you check out the timetable you will be able to see the various heritage trains coming to the station and take a ride back in history. See a number of photos in the gallery at the bottom of this blog.
For more information visit https://www.gcrailway.co.uk/station-facilities/quorn-woodhouse/
The cost for this site was £13 which we felt was great value, would stay here again, perhaps on one of the heritage themed weekend events.
Details of our stay:
1 night in August 2021
Cost £13, EHU included, waste disposal available
Definitely worth a visit for any motorhomers out there wanting a place to stay overnight in this part of Leicestershire
Cheers
Ax