Day 3 of our journey: Costa del Sol to England
We left the site at 09:30 and planned for a nice leisurely drive through France, perhaps stopping off somewhere around Tours or Le Mans. We had decided to take the toll free roads and enjoy the traditional French countryside.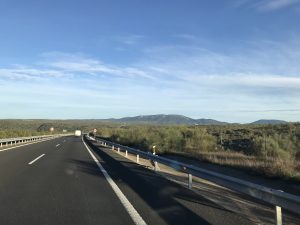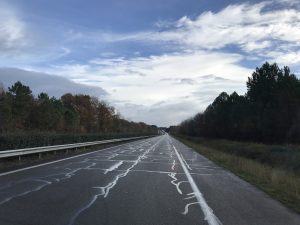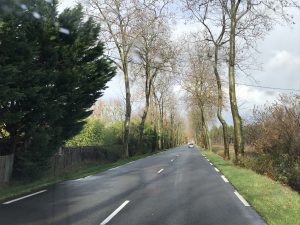 The plan started out well, we found ourselves on an iconic straight tree lined country road for miles, broken up with driving through interesting little towns and villages. We started to understand the advantages of taking your time and avoiding the toll roads.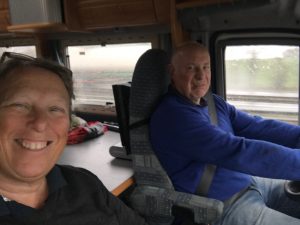 However the rain started and showed no sign of letting up. So we thought what was the point taking our time, to enjoy scenery when we couldn't see any due to the heavy rain! We stopped for lunch and realised if we had a long drive today, we would be able to make Calais and then be home the next day! So loving the advantages of being in a motorhome, we changed our plans and I looked for a site that would give us an easy and shortish drive the following day to Calais. We went back onto the toll roads as we needed to cover more miles quickly!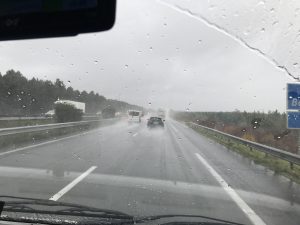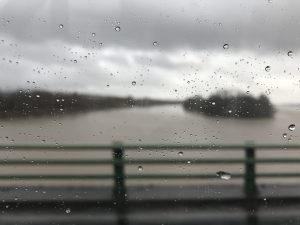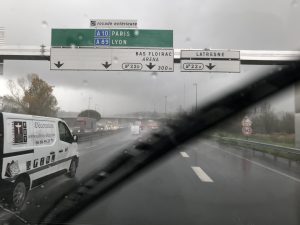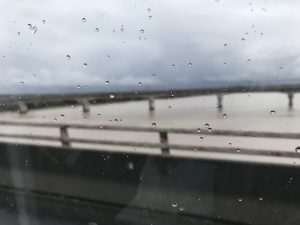 Using Google maps, our aires of France book and the search for sites app, we found this wonderful, looking free site right in the heart of the town of Gacé.
We drove through this old looking town and it was like a ghost town. France was on a curfew so nothing was open! Such a shame, as the site is a car park in the square of this town right outside a lovely looking gite. It was advertised as having toilets and electric hook up, but neither were available – again I am sure it was down to Covid restrictions. But we were happy to be self-contained using our batteries and gas for lighting and heating. I would love to re-visit this town and take sample the great looking bars and restaurants – so yet another note to self for another journey!!!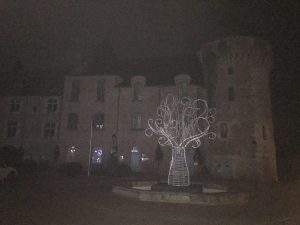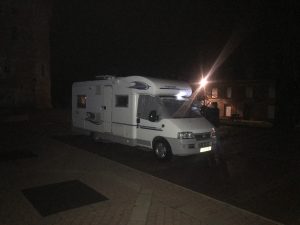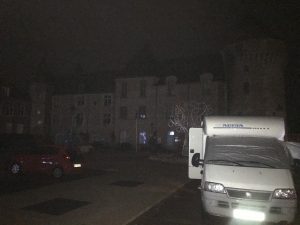 On arrival after dinner, we checked our route and timings for the next day and then went to amend our Eurotunnel crossing. To our horror, there was no availability!!! That would mean hanging around Calais (which we did not want to do) for another day or spending time somewhere en route. We turned in for the night to see what the morning would bring.
Day 3: Journey completed through a lot of France
457 miles journey time 10 hours
The next journey would take us through France, under the English Channel and home.
Ax