A practice run in our motorhome
I think every motorhome owner has done it at one time or another, it did feel strange, but our first night in KEN our newly acquired motorhome was …
On our drive!!!!  In rural Leicestershire.
We wanted to be confident in how everything worked and test things out before we found ourselves in the middle of nowhere!
Our village in rural Leicestershire has a weekly fish and chip van visit, so we decided that we would combine a takeaway fish and chip supper with a night in KEN.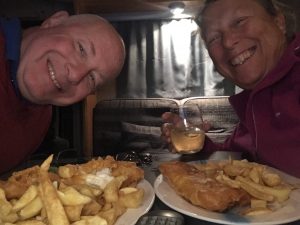 The fish and chips were excellent and went down well as we watched TV. With the heating blowing warm air and the wine flowing, we felt very relaxed and so happy with our decision to buy KEN.
We turned in for the night and being used to a very large 6ft width bed I wondered how we would cope with the small fixed French bed in the motorhome.
I am also of an age where I have to visit the bathroom in the middle of the night. So wondered how cold and uncomfortable it would be when I needed to 'pay a visit' in the wee small hours!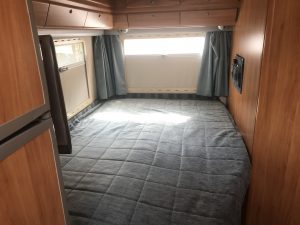 The next morning I woke feeling very grateful and quite fresh. The thermostat had ensured the heating worked well overnight and the bathroom was cosy. I remember hiring a motorhome in New Zealand and it was always so cold when I got up in the morning, you just wanted to stay under the bed covers!
I put the kettle on, happy in the knowledge our first night was a success!!!
So welcome KEN to our family. We look forward to making a lot of treasured memories with you.
For now…
Off to read the apps and forums to see what else we need to do before our first big journey.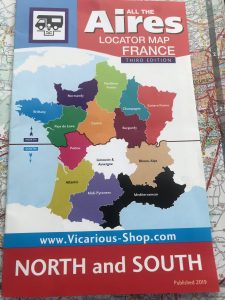 Take care
Ax